Industry-leading innovation:
designed to protect what matters most
As the world around us changes, so do our security needs.
We're always looking for new ways to protect and care for our customers, exploring new ideas through our:
European Research & Development Centres
600+ Verisure engineers and technology experts
Specialist partners and suppliers
Seniors Protection
Knowing your loved ones are safe is important. That's where our Seniors Protection service comes in. The wearer's watch lets you know where they are, can detect falls and has an easily accessible SOS button. Help and someone who cares are just one touch away. (Only available in certain markets).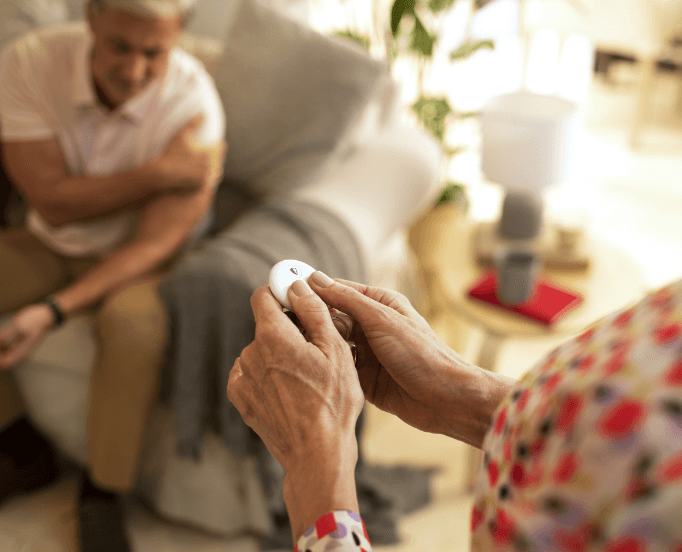 Zero Vision® Fog Barrier
In a verified intrusion, we can remotely deploy a fog barrier to generate a situation of zero-visibility, preventing would-be-burglars from seeing and expelling them from your home or business. (Only available in certain markets).